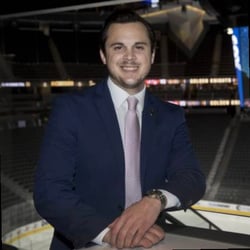 In 2017 the Vegas Golden Knights skated their first season. No one expected too much, and yet they made it all the way to the Stanley Cup Final.

The team did their work on the ice. But the off-ice team did theirs, too.

Think about trying to sell hockey in the middle of the desert. Could be challenging, right? Especially when you're working with a brand new team. But that's not the only challenge the business team faced.

Las Vegas is a relatively small local market, but there's also an abundance of tourism. So, which segment do you go for? And how do you even begin targeting when you don't have a data set to look at yet? These are just a few of the challenges the organization had to overcome. So, how did they do it?

That's what Kris Knief, Director of Business Intelligence for the Vegas Golden Knights, came on the latest episode of the Inside Sports Business Intelligence podcast to talk with us about.

By focusing on data storytelling, innovation, and good, old patience, Kris and the business team at the Golden Knights have been able to build a strong local fan base and partnerships that drive value.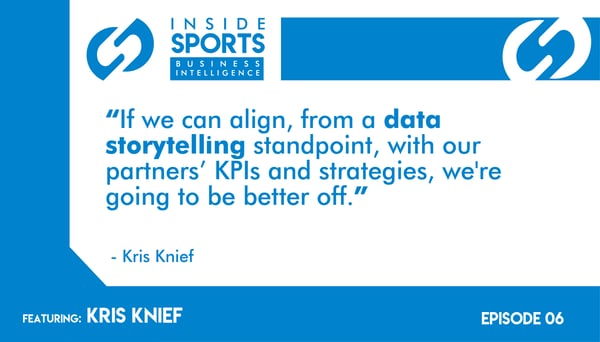 Enjoy the show below and signup to listen via your favorite podcast option so you never miss an episode! If you enjoy the show, please leave a rating and review.