KORE is thrilled to share that earlier this month, Russell Scibetti, President of KORE Planning & Insights (KPI), was recognized by Sports Business Journal as a Power Player in Ticketing.
This is the seventh Power Players list that Sports Business Journal has created and the first with a focus on ticketing. Executives across 35 different entities, from teams and leagues to platforms and service providers, were included in this year's list.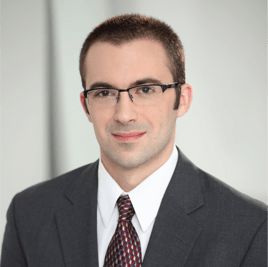 Russell has been with KORE for over four years, the first three of
which were spent as Vice President of Product Strategy, before transitioning last summer into his current role as President of KPI, KORE's consulting division. In less than 12 months, that division has grown to work with over 20 sports and entertainment organizations, including teams, leagues and other technology providers.
Russell was specifically recognized in the area of Analytics based on his extensive background in CRM and business intelligence. He has held key roles at Comcast-Spectacor and the New York Jets before joining KORE, and during his time here has been a key advisor to many of our customers.
In addition to his formal role, Russell has always been an active voice in the analytics community, speaking at events such as the SBJ Ticketing Symposium, Sloan Sports Analytics Conference and SEAT, in addition to guest lecturing at multiple college sports business programs. Starting this fall, he is also joining the faculty at Columbia University to create and teach a new sports business intelligence course for their M.S. in Sports Management program.