Across North America's "Big 5" sports, 76% of sponsorship deals include some type of hospitality at events. It's one of the greatest assets that teams offer, yet one of the most complex to activate upon. It's up to you as a brand partner to decide how to use these tickets and hospitality experiences. As teams prepare to welcome you and your guests back to the arena soon, here are three tips to help you get more out of these experiences.
Determine Your Brand's Objectives
As many data scientists say, "if you can't measure it, you can't improve it." To receive the most value, you must first decide what you are trying to achieve. Your objectives may change over time, or even event by event.
For example, your company might serve multiple industries. If you're in the middle of an initiative to increase customer spend in a particular segment, make sure to set aside enough tickets for that sector.
Alternatively, you may be trying to attract new business. Bringing prospects to a game can build good will, but set aside tickets for some of your most loyal customers too. Not only will you keep those relationships healthy, your prospects can meet customers who'll help sell them on you.
Track Who Attends Events
Who expressed interest in the event? Who did you invite? Who accepted the invitation, and did they attend? This data will provide valuable insight for years to come. Combine it with your sales data to see if your partnership is delivering the results you want. This can help determine whether the hospitality experience helps you increase spend, close new deals, or renew contracts with at-risk customers. From there, you can see if the sponsorship is generating the return on investment you're looking for.
Measure the Value of Attendees' Spend and Influence
To gain the most value, your goals must be measurable. With your objectives identified and knowledge of who attends events, you can create reports that show progress over time. For example, suppose your goal is to increase brand loyalty among those attending the events. You could create a report from the following data:
Account that attended
Account's total spend prior to the event
Account's percent change in spending after the event
Percentage of accounts that renew after attending hospitality events
You can quickly vet and then dig into the data to determine if the hospitality experience is increasing customer spend and retention. Compare this data to the renewal and spend percentage of customers that were not invited to attend.
Whether you utilize hospitality assets for B2B sales or promotional marketing strategies, be sure to determine your company's objectives and track the utilization data. It's the key to actionable insights and increased returns.
Could you use more advice on using hospitality assets specifically tailored to your business? KORE Planning & Insights is ready to help—just request a free consultation to get started.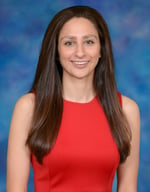 Noelle Fanella // Product Manager, KORE Software
Noelle Fanella is a Product Manager at KORE Software, focusing on Ticketing and Customer Engagement related tools across KORE's product line. She works closely with clients across the industry to develop best practices for increasing revenue and engaging with fans. Noelle also was a varsity women's volleyball player at George Mason University.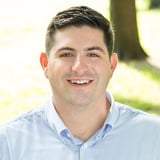 Jackson Dargan // Manager, Data Analytics KORE Software
Jackson's focus on the consulting side is leading brand & rights holder initiatives around partnership return on objectives, consumer/fan valuation, partnership strategy & valuations, awareness & sentiment lift, and integrated data reporting solutions. Prior to joining KORE he was an Insights Manager at Wasserman Media Group where he focused on valuations and strategy for athletes, rights holders, and brand clients. He works out of New York City.