Last month KORE was proud to sponsor and judge the first annual Baylor S3/SAP Tickets Insightathon, hosted at McLane Stadium.
The event, planned and coordinated by Baylor's Dr. Kirk Wakefield, brought together undergraduate and graduate students from various Learfield IMG properties to compete for a chance to win a trip to New York City.
Students arrived at 8 AM and receive two sets of anonymized ticketing data provided by AXS and had the following 4 hours to utilize SAP Analytics Cloud along with other tools to analyze and find key insights to present back to the judges later that evening. The students were asked to focus on the following two use cases:
Setting ticket prices: What factors should the team consider in setting prices based on the ticket sales data? (What best explains/predicts "average sold price" in the primary and secondary ticket market?)


Web traffic: What insights does web traffic provide in understanding fan interest and engagement in buying tickets?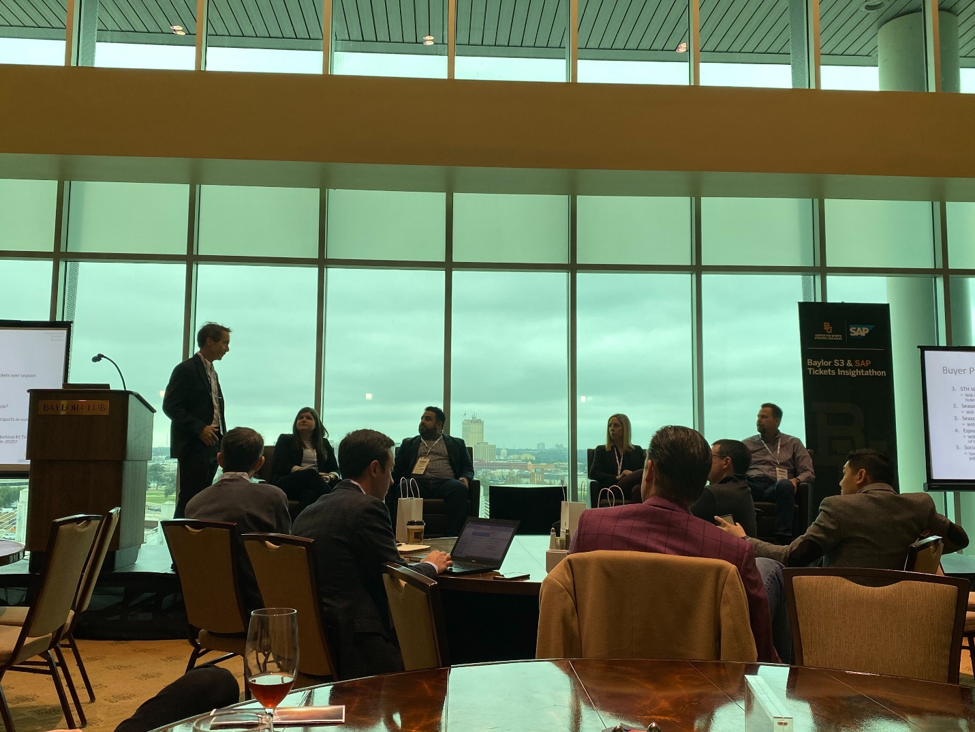 While the students prepared to present, leaders from across the sports industry gathered for panel discussions to speak on some of the current challenges and changes many faced. Panel members discussed the seller POV and what ticket trends to watch for in 2020 along with the buyer POV and fan of the future. Discussions ranged from whether online ticket sales would surpass offline, to what the usage of venue apps might look like in the coming years.
"I was thrilled to have experienced Baylor University's S3 Insightathon," says panelist and President of Zoomph, Amir Zonozi, "As industry professionals, it was great to engage with others in our space and talk trends. As a judge, it was an opportunity to sit and connect with industry peers and guide students on how to make an impact with their presentations. As a sponsor, it was an opportunity to be in front of some of our industries' best minds, associating Zoomph with discussions on innovation in sales and strategies within sports and entertainment. Hats off to Dr. Kirk Wakefield and all of the students that participated."
Following the panel discussions students were split up into various suites across McLane Stadium where they presented their findings to a panel of three judges. The top two graduate & undergraduate students from each room advanced to the following round and so forth until we reached the final four (two graduate and two undergraduate) students. The finalists proceeded to present in front of the larger group and were scored by all remaining judges to determine a final graduate and undergraduate winner.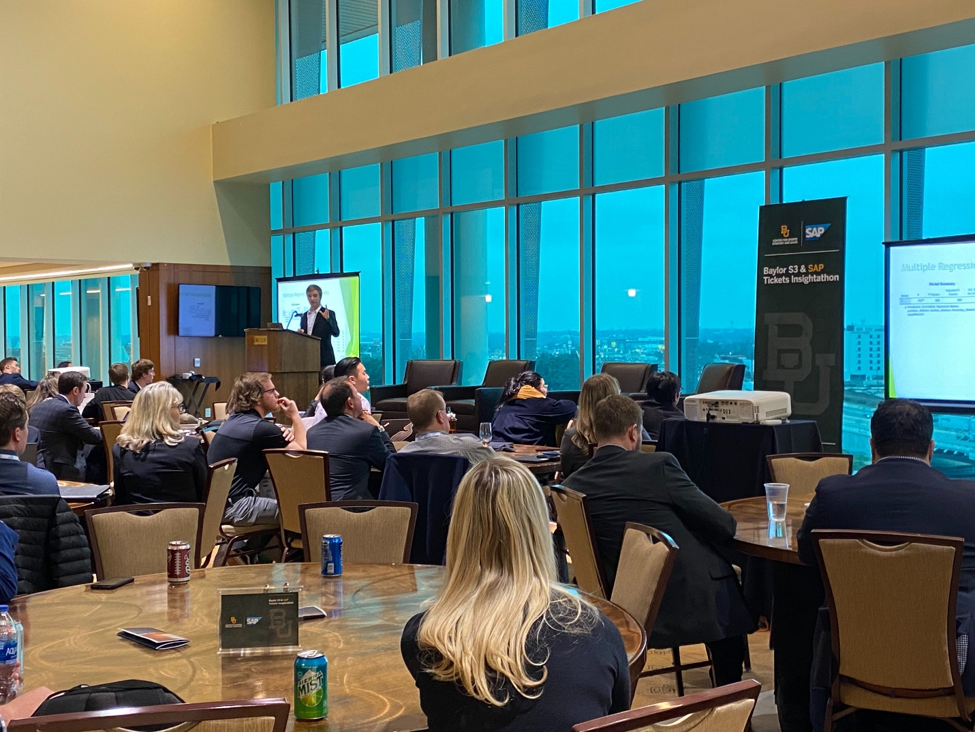 The student analysis was extremely impressive across the board. Brad Sherrill of E15 group explains, "it was exciting to engage with the students as they utilized their diverse sets of skills to efficiently understand and analyze data. Their ability to leverage SAC [SAP Analytics Cloud] to drive interesting analysis and actionable insights was particularly impressive."
Students keyed into the ideas of how the secondary market, although at times can be perceived in a negative light, can also be used to help benefit a team's overall sales and in most cases a mutual partnership would be the most ideal scenario. They also combined web traffic data to determine the hottest purchasing times of the year and how it would end up affecting purchasing trends in the various markets as well as how to properly capitalize on that.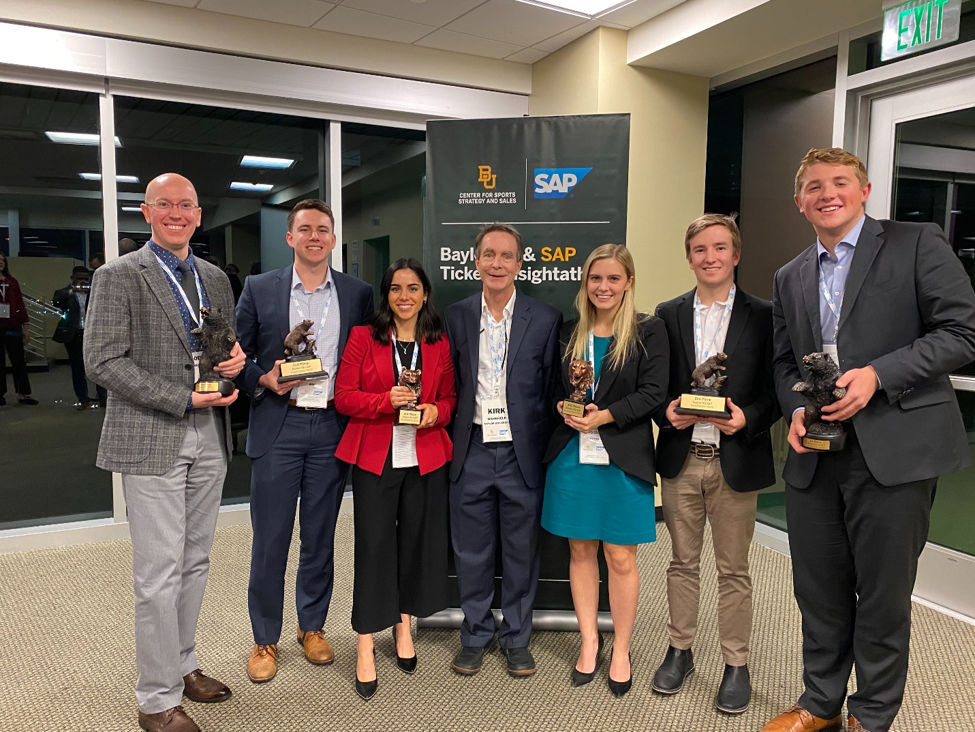 The event was the first of the sort that I've had the pleasure of being a part of and this summary doesn't do nearly enough justice to the incredible work done by the students and Dr. Wakefield to put this on. Lenny Goh of Tradable Bits summarizes it well, "I was really impressed with the quality of presentations by the students in such a short turnaround. Great work by Kirk and S3 to host this event and bring together professionals and students for a day of learning and networking!"
I look forward to coming back next year for round 2, congrats again to all the students and to the finalists!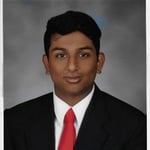 Vishal Nagarajan // Senior Analyst - KORE Software