It's exciting that a few different COVID-19 vaccines are nearing approval, but it will take time to distribute them and gradually build herd immunity. Many sports teams are therefore planning to reopen their arenas next season with limited capacity. To give more fans an opportunity to return, some teams plan to only offer partial season plans. But even if you continue selling full season tickets, most fans won't be able to reserve their usual seats due to distancing requirements.
Organizations need to create a priority list for fans choosing new seats this season. But what's the best way to do that? Here are a few ideas to keep in mind while building a seat placement customer queue.

Customer Lifetime Value (CLV) Score
CLV scores help paint the entire picture of your season ticket buyers. Instead of just focusing on those who have spent the most money on tickets recently, it also prioritizes loyal fans who have consistently purchased season tickets over many years. CLV scores can also include merchandise or concession purchases if teams have that data. Depending on the team's revenue streams, you can assign different weights to each spending area.
Tenured Ticket Purchasers
When building a CLV, tenure of purchases is a great starting point. However, it's important to consider fans who might not be able to afford great seats but who've been loyally buying tickets for the past 20 years. Tenure should be heavily weighted against total spend. In fact, tenured ticket purchasers may feel that it's a matter of fairness to be at the front of the queue. Even if you must prioritize higher spend over tenure for business reasons, still consider allowing some of the longest-tenured purchasers first choice from the available seats. Long-term relationships are difficult to replace if they go sour.
The "Super Fans"
When building your customer seating queue, you can also prioritize fans based on their engagement with the team across multiple channels. This includes digital channels such as email marketing, team app usage, or social media. Although some of these fans may spend less on average, their engagement helps teams maximize other revenue like sponsorships. Engaged fans who are active online can even help others who can't buy tickets stay invested in the team throughout the season.
Keeping Fans Positive
Placement of patrons with limited seating capacity is difficult, but there are ways to ease the process. For ticket holders being displaced, what other options are available within 10-15% of their original price point for season tickets? Highlight those options so fans don't feel like they're being either gouged or demoted. What incentives could you provide for those who might be significantly displaced? Team swag or concession vouchers can show appreciation for their willingness to work with you during this challenging season.
We hope these tips are helpful as you create a strategy for welcoming back a limited number of fans. But if you need more guidance, the KORE Planning & Insights team is ready to assist. Request a free consultation and let us know how we can help!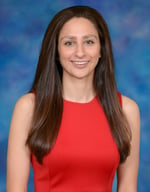 Noelle Fanella // Product Manager, KORE Software
Noelle Fanella is a Product Manager at KORE Software, focusing on Ticketing and Customer Engagement related tools across KORE's product line. She works closely with clients across the industry to develop best practices for increasing revenue and engaging with fans. Noelle also was a varsity women's volleyball player at George Mason University.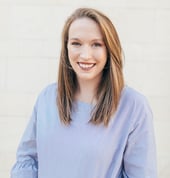 Jordan Wetherbee // Business Intelligence Analyst, KORE Software
Jordan Wetherbee is a Business Intelligence Analyst in our KORE Planning & Insights consulting division. Jordan specializes in fan engagement and data visualization, helping our clients & partners optimize their data.